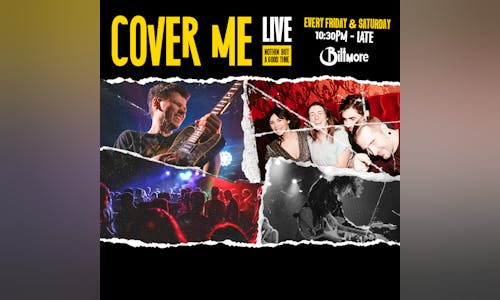 Karaoke Night - December 2nd - Cover Me Live
Dec 2, 2023
10:30 PM – 2:00 AM PST
Biltmore Cabaret, Prince Edward Street, Vancouver, BC, Canada
Share on
Calling all karaoke stars! Come on down for Live Band Karaoke starring YOU as our lead singer. Don't miss this ultimate karaoke experience!
Your live band on demand Eddie Lam and The Naturals are making another triumphant return to The Biltmore to host LIVE BAND KARAOKE aka ROCKAOKE LIVE.
This is our December edition, so whether you're off school for the semester or just wanna kick back and have a great time, Live Band Karaoke Night is YOUR night to let loose, come up on stage, and unleash your inner superstar while being backed up by a live band!
We HIGHLY encourage you all to sign up in advance so the band has enough time to prep and make your night a rockin' good time! Click below to check out the song list and sign up to sing on stage! https://docs.google.com/forms/d/1cHISBZ4UJYZlEpIa7-l0RDUTXz7AnknGrjRzuAK9xbU/viewform?edit_requested=true
Song list: https://drive.google.com/file/d/1-m77T_DCCwZz9qFLNbNeZl2x3gXqq_Ce/view
Going down every Friday & Saturday night in the heart of Mount Pleasant at the iconic Biltmore Cabaret, Cover Me Live is a music & party experience featuring live hits that don't miss. From 70's Rock to today's Pop performed by Vancouver's best cover bands.. this party is NOTHIN' BUT A GOOD TIME!
See you on the dance floor!
All the content is user generated, if you think this event is suspicious, please Report Event.