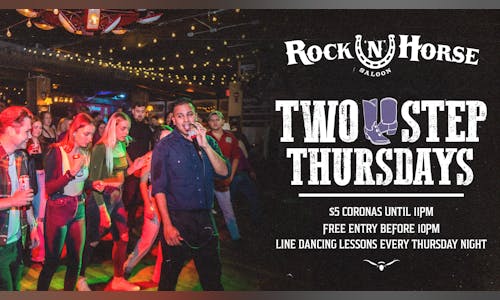 Two-Step Thursdays
Dec 21, 2023
8:00 PM – 2:00 AM EST
Rock 'N' Horse Saloon, Adelaide Street West, Toronto, ON, Canada
Organized by Rock 'N' Horse Saloon
Share on
FREE cover before 10pm, $10 cover after 10pm.
CANCELLATION POLICY: Please note that these tickets are non-refundable and are final sale. By confirming your purchase you are confirming that you agree to these terms.
All the content is user generated, if you think this event is suspicious, please Report Event.